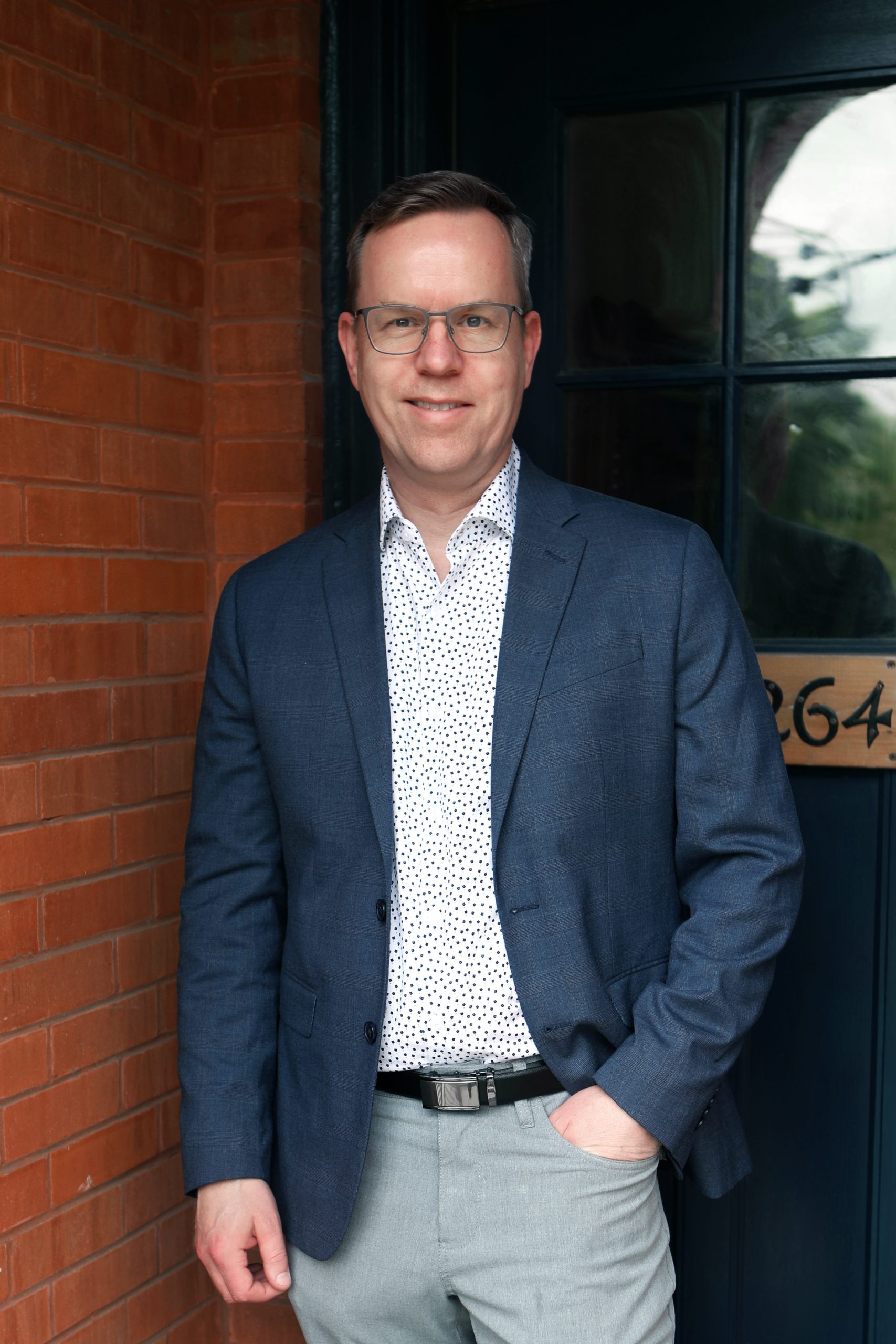 Registered Canadian Patent Agent, 2009
Registered United States Patent Agent, 2010
Member, Intellectual Property Institute of Canada, 2010
Ph.D. | Experimental Physics (Optics), 2001
Masters | Theoretical Physics, 1997
B.Sc. Eng. Engineering Physics, 1994
Intellectual Property Institute of Canada, 
Mentor Associate, Creative Destruction Lab, 2020
Partner | Registered Patent Agent
B. Sc (Eng.), M. Sc., PhD.
Stephen is a registered US and Canadian Patent Agent at Hill and Schumacher, where he advises startups, academic institutions and teaching hospitals on patent strategy. With a background in Engineering Physics and a PhD in Physics, Steve brings a natural curiosity to his patent practice and enjoys the challenge of patenting complex inventions that bridge technical disciplines.
Steve's rich entrepreneurial experience working in startups and commercializing new technologies enables him to bring a pragmatic and strategic approach to his work as a patent agent. He has helped clients build valuable patent portfolios in fields that include medtech, deep tech, AI, optics, computer vision, robotics, telecom and fintech. He enjoys working with his clients to develop a clear and compelling IP narrative that highlights value creation, barriers to competition, and alignment with business strategy.
After earning his Ph.D. in physics from the University of Toronto in 2001, Stephen went on to work at several startups, taking on roles including research, product development, business development, IP and strategy. In 2009, when Stephen joined Hill and Schumacher as a patent agent, he also co-founded Qvella, a Canadian diagnostics company that is developing technologies facilitating the rapid diagnosis and treatment of sepsis. Stephen manages Qvella's intellectual property portfolio and plays a strategic role within the company.
Stephen is passionate about commercializing new technologies and loves working with early-stage entrepreneurs and supporting the Canadian startup ecosystem. Stephen has been a Mentor at the Creative Destruction Lab in the health stream (Toronto) since 2020.
Registered Canadian Patent Agent, 2009
Registered United States Patent Agent, 2010
Member, Intellectual Property Institute of Canada, 2010
Ph.D. | Experimental Physics (Optics), 2001
Masters | Theoretical Physics, 1997
B.Sc. Eng. Engineering Physics, 1994
Intellectual Property Institute of Canada, 
Mentor Associate, Creative Destruction Lab, 2020